CI/CD Pipeline
SERVICES DUBAI
Affordable and Best CI/CD Pipeline services in Dubai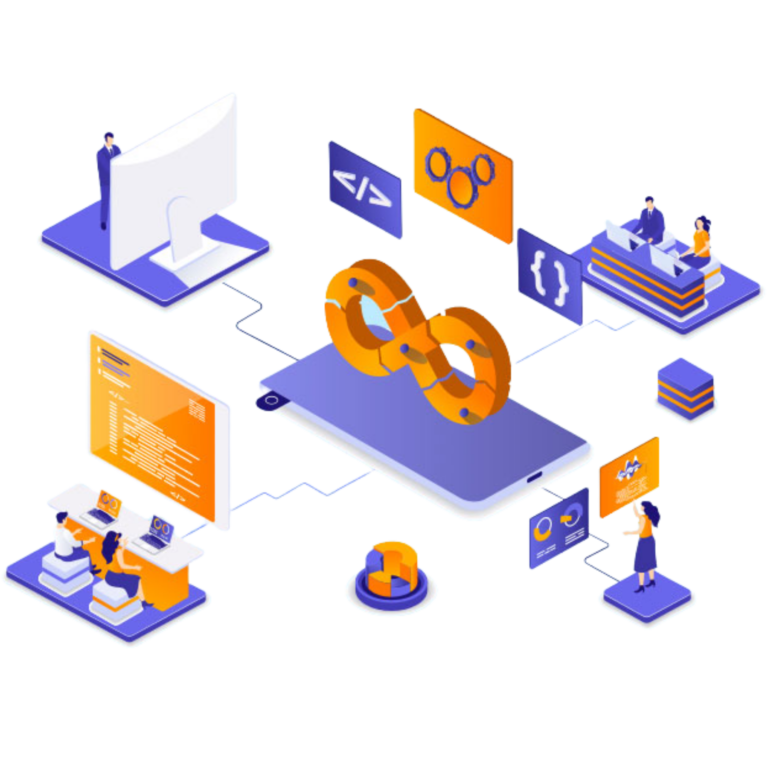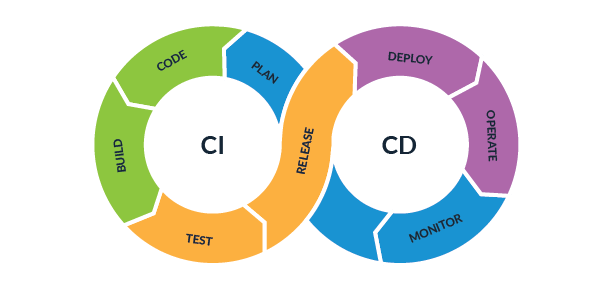 CI/CD PIPELINE SERVICES IN DUBAI
In Continuous Integration (CI) developers write codes and push them to a repository that is automated to verify the codes for errors early. When the codes are checked for errors and further developed, the production of the software is referred to as Continous Deployment (CD).
Often used by DevOps teams, the CI/CD pipeline is a method that builds, tests and deploys code by using automation. The impact of this type of pipeline includes more frequent and reliable updates to software and applications and a more collaborative, agile workflow for DevOps teams. The continuous integration/continuous delivery pipeline is an agile DevOps workflow focused on a frequent and reliable software delivery process.
OUR CI/CD PIPELINE SERVICES
Any computing service provider you have their own ways of ensuring the security of data, for most of them it is a multibillion-dollar investment. For you as a user, ensuring the safety of your IT infrastructure before migrating to a cloud service platform is important. It is also important to maintain these security practices through a cloud security provider like Smart Security Systems while you are on the platform.
Amazon has contributed to DevOps with its own set of practices and tools that makes the whole process more seamless. With the wealth of experience we have with AWS DevOps services, we are able to ease the cycle of production through the correct configuration of tools.
Kubernetes is a powerful open-source orchestrator that helps to deploy multiple containers simultaneously and allows to run many applications together in a single container. We at SmartCloud have a great experience with Kubernetes which will reflect in the results.
We are certified Azure partners and our team are well versed in its operations. They are able to help you design and deploy applications on the network with efficiency and without complications. We have capable hands that are able to meet any of your demands on Azure.
Docker enables containerization that meets your market demands to be built and carried out. Code can be created, moved, shipped, apps deployed and reverted if desired. Our Docker services allow you to run any object anywhere in a robust environment while maintaining full control.
WHY WE ARE THE RIGHT FIT?
TEAM OF DEVOPS EXPERTS
The job is a passion for our team of experts, and this is what push them to make sure that they always meet the expectations and requirements of all our clients. You can never find the level of dedication they have elsewhere.
AFFORDABLE CHARGES
We offer one of the most affordable DevOps services that you can find, all in a bid to ensure you get quality service without putting a hole in your finances.
PROLIFIC CUSTOMER SUPPORT
SmartCity Systems has great customer support so that you won't miss out on your queries or issues. We have a dedicated team that will assist you without breaking a sweat and will never leave you in the midst of problems.
ON-TIME DELIVERY
SmartCity Systems strictly adheres to the timeline set with the mutual agreement from both sides. Our team is highly professional and can finish the work on time, delivering quality projects in record time.
Let's help you secure your Cloud Journey